Maximise your students performance with our interactive and engaging software
Curriculum aligned lessons designed by the world's best teachers.
Get access for your company now.
The EP platform provides a comprehensive foundation for high achievement at a primary school level. Offering thousands of lessons across maths, science, languages and English, EP enables students to develop the General Capabilities required at a primary school level.
Engaging lessons provide tutors with full instruction and explanations. EPs interesting content and variety of activities and practice exercises keep students engaged and help to sharpen skills and advance competency. Students receive instant feedback and next steps are identified. Each lesson has been designed by an expert in their field and qualified teachers have been consulted at every stage to ensure the best possible outcomes.
With EP the content in each subject is inline with the specifications of the chosen curriculum. Comprehensive lessons and explanations allow students to move forward upon meeting the key competencies or where needed for tutors to revise and review. The EP platform provides an excellent complement to classroom-based learning or an exceptional resource for students whose schooling is home-based.
The EP smart lesson platform offers comprehensive, curriculum-aligned lessons across many subject areas that are fully customisable and which, along with assessments, can be assigned by tutors to individuals or groups. Tutors who prefer to develop their own lesson content can do so, using the online tools provided on the platform – tutors can create text, upload files, import images and audio-visual material or create their own soundfiles. In every EP lesson, the tutors have the capacity to determine time limits and set the number of attempts at questions. Additionally, learning progress can be tracked, data easily captured and analysed, timely feedback given and next steps or areas for review determined. Differentiation amongst students is greatly facilitated and anecdotal and data-related information is easily accessible for reporting purposes. The EP platform provides a full-school solution tailored to the needs of the individual learner.
EP English is an online teaching and learning resource that enables school tutors to guide their students through the various requirements of the English curriculum and all school levels. The EP smart lesson platform provides tutoring programs that contain a wide range of highly engaging and rigorous resources that cover the range of topics encompassed in English from primary school through to high school.
EP English provides a comprehensive curriculum aligned library of interactive and customisable resources that facilitate critical thinking and the effective learning of key skills in the areas of literature, language and literacy for primary school students.
EP Languages offer a complete online course for students from primary school to secondary school. EP specialises in Chinese, German, French, Italian, Spanish, Indonesian, Japanese and Arabic. Learning is topic-based with key vocabulary and language structures being introduced and practiced extensively in the areas of listening, reading, writing, speaking, grammar and vocabulary. EP language content is also continuously developed and updated in line with qualified school teacher consultation and feedback in order to ensure the highest level of efficacy is achieved.
All learning programs and lessons are fully customisable for school tutors or private tutors to use in accordance with the way each student learns. As students complete the lessons independently, they receive automatic feedback. They can also work independently on their pronunciation and compare their pronunciation to that of a native speaker. In addition to this, EP provides the tools required for instructors to create their own lessons using their own content.
EP Maths is the world leading maths platform. EP's extensive content library covers all aspects of all school level maths curriculums. This provides maths tutors with a rich teaching resource and students with rich learning experiences. EP's advanced technology leverages scratchpads, handwriting recognition, Desmos graphs and long answer components to give students rich modes of expression when solving problems. Our dedicated assessment platform allows tutors to run tests, quizzes and examinations on the platform. This lets you track student progress to a granular level. This combines with automatic remediation, to give students learning tasks to cover their gaps as identified through assessments. EP Maths has everything you need to lead your student to success.
EP Science offers a wealth of curriculum-aligned resources for school students of all levels. These resources are designed as interactive lessons that have been created to help students explore the concepts within these subject areas in a number of ways. Each lesson includes a wide range of automatically marked questions that help to assess understanding and provide these tutors and their students with instant feedback on their progress. Theory lessons are also supported with literacy tasks and a large bank of skill development activities. Each activity within the EP Science content library is designed to be scaffolded enough so that tutors are able to ensure their students are able to work independently on the lessons.
• 1 on 1 free registration support
• Download our content scopes here
• EP Tracks all questions answered, time spent learning, and accuracy for all subjects – easily printable
• Real time 24/7 tracking of student progress
• All student results are printable
• Download our Weekly Planning Template
• Over 500,000 Automatically marked questions, saving you time
• Pre built assessments to find knowledge gaps and identify levels of learning
Aligned to your curriculum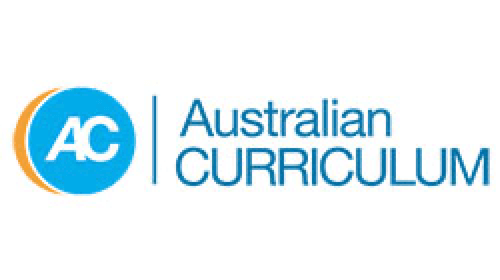 EP has 500+ pre-built diagnostic assessments and 35,000+ lessons aligned to various curriculums. Help your students overcome barriers in any subject and fuel success with our automatically marked revision material. Use our tests to identify knowledge gaps and work through practice content all whilst following a targeted curriculum.
A full suite of subjects for Years 5-12
Choose from over 35,000+ curriculum aligned lessons built to provide the perfect mix learning, enjoyment and engagement.
Math
Master every aspect of Maths with EP's curriculum aligned content. Choose from pre-built and interactive lessons, assessments or worksheets all designed to keep your child engaged.
Science
Cover all strands of Science with fun and interactive lessons. Built-in videos and gamified content makes science on EP a lesson to look forward to.
English
A complete library of levelled English content to help build literacy, communication and critical thinking through fun tasks and activities.
Humanities
Interested in adding some electives to your child's studies? EP has a range of History, Geography, Civics and Citizenships, Health and Digital Technologies content to choose from.
Languages
A complete online language learning platform providing lessons to practise the key skills of language learning: listening, reading, writing, speaking, grammar and vocabulary.
Partnered with the Australian Tutoring Association
We actively work with organisations around the world to help support our users.
We're partnered with the Australian Tutoring Association to help make access to our software easier for all tutors.
Simple, transparent pricing
Access to all subjects for Years 5–12
Diagnostic Testing Functionality
24/7 support if you have questions
Perfect for Remote or In Person Tutoring
35,000+ Curriculum aligned lessons
Revision, Naplan and Final Exam Resources
Access to all subjects for Years 5–12
Diagnostic Testing Functionality
24/7 support if you have questions
Perfect for Remote or In Person Tutoring
35,000+ Curriculum aligned lessons
Revision, Naplan and Final Exam Resources
Access to all subjects for Years 5–12
Diagnostic Testing Functionality
24/7 support if you have questions
Perfect for Remote or In Person Tutoring
35,000+ Curriculum aligned lessons
Revision, Naplan and Final Exam Resources
Feedback from parents using EP
"EP is a fantastic tool for identifying particular learning areas that students need more help with."
Celia Kemeny
Amity College, Sydney
"Education Perfect is a great tool for my students to consolidate what they learn in class."
Bianca D'Souza
Caroline Chisholm Catholic College, Braybrook