Help your children excel with fun and engaging tutoring software
Curriculum aligned lessons designed by the world's best teachers.
Get access for up to 5 children.
When considering starting homeschooling it is important to understand that there is no set or standardised homeschooling curriculum, however there are requirements which every registered homeschooling student must meet. Many states and countries have their registration linked to the national curriculum or state variations of this. What EP provides is home education English programs that have been created and customised to suit all year levels, learning styles and curriculums.
EP homeschool English focuses on the importance of parents and caregivers facilitating their child's education by connecting materials, lesson plans and project based tasks with each child's interests.
Today more families than ever before are choosing to homeschool their children rather than opting for the mainstream school system. EP English provides the ideal learning tool for all homeschool parents and their children. With EP you can create a customized educational plan for each child's year of homeschooling whilst ensuring that your child's needs are met by the education that you provide.
EP English is an online teaching and learning resource that enables home schooling parents and caregivers to aid their children in meeting all the English requirements of their chosen curriculum. The EP smart lesson platform provides a wide variety of highly engaging and rigorous resources and learning tools that cover the three main curriculum strands of literature, language and literacy.
EP English provides a comprehensive curriculum aligned library of interactive and customisable resources that facilitate critical thinking and the effective learning of key skills. The EP smart lesson platform also provides limitless opportunities and learning activities for students to practice and hone their skills in English at all year levels. EP also provides extensive analytics ensuring complete transparency in relation to students' progress and identifying the areas where improvement is required.
EP homeschool English smart lessons provide an all inclusive solution for improving students' communication skills and fluency in expressing their unique perspectives on the world around them. EP English content teaches students key concepts and skills through scaffolded lessons that they can navigate independently. Students can complete activities at their own pace and are provided with instant feedback on their progress, with the automatic marking system allowing for instant formative assessment and evaluation of performance.
EP homeschool English provides a deep coverage of all english curriculums and can be used to replace a textbook or alongside one. EP homeschool English smart lessons consist of gamified quizzes, multimedia resources and assessment for learning tasks ensuring students are authentically engaged and parents can easily track and monitor progress. Automatically generated progress and assessment reports allow for automatic or manual assignment of specific content to support students on an individual basis.
• 1 on 1 free registration support
• Download our content scopes here
• EP Tracks all questions answered, time spent learning, and accuracy for all subjects – easily printable
• Real time 24/7 tracking of your progress
• All student results are printable for moderator evidence
• Download our Weekly Planning Template
• Over 500,000 Automatically marked questions, saving you time.
• Pre built, automatically marked assessments to find knowledge gaps and identify levels of learning.
Aligned to your curriculum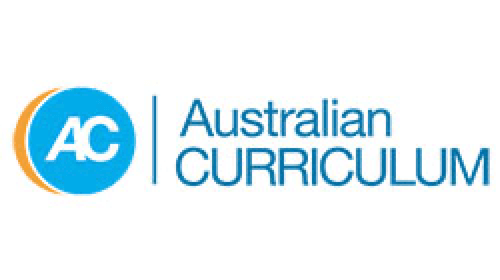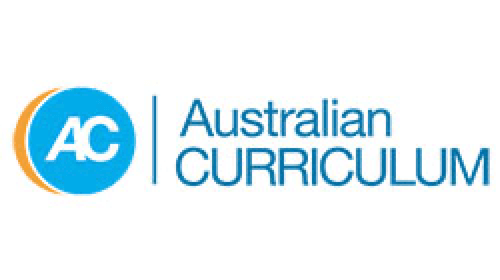 EP is built to make home education easier. Our content is aligned to various curricula ensuring every question answered is putting your child another step in the right direction. Aligned at both a state and country level, take comfort that your student is learning what is directly related to their education.
A full suite of subjects for Years 5-12
Choose from over 35,000+ curriculum aligned lessons built to provide the perfect mix learning, enjoyment and engagement.
Math
Master every aspect of Maths with EP's curriculum aligned content. Choose from pre-built and interactive lessons, assessments or worksheets all designed to keep your child engaged.
Science
Cover all strands of Science with fun and interactive lessons. Built-in videos and gamified content makes science on EP a lesson to look forward to.
English
A complete library of levelled English content to help build literacy, communication and critical thinking through fun tasks and activities.
Humanities
Interested in adding some electives to your child's studies? EP has a range of History, Geography, Civics and Citizenships, Health and Digital Technologies content to choose from.
Languages
A complete online language learning platform providing lessons to practise the key skills of language learning: listening, reading, writing, speaking, grammar and vocabulary.
Partnered with Homeschooling Organisations
EP is committed to working with the community. We are actively partnered with networks around Australia and New Zealand.
Working together with these networks helps us cater to different needs and provide unique support to specific regions.
Simple, transparent pricing
Access to all subjects for Years 5–12
Siblings are included for free
24/7 support if you have questions
Student and parent log-ins
35,000+ Curriculum aligned lessons
Cancel anytime
Access to all subjects for years 5–12
Siblings are included for free
24/7 Support if you have questions
Student and Parent log-ins
35,000+ Curriculum aligned lessons
Cancel anytime
Access to all subjects for Years 5–12
Siblings are included for free
24/7 Support if you have questions
Student and parent log-ins
35,000+ Curriculum aligned lessons
Cancel anytime
Feedback from parents using EP
"My girls just love Education Perfect which is ideal for Home schooling. They love that they can log in and start their work and know exactly when it is due. They can send me messages which I can respond to and are progressing in leaps and bounds."
Michelle Dobson
NSW, Australia
"Education Perfect not only met, but exceeded any expectation I could have had for an engaging Home Schooling platform. Not only am I able to remain hands-on with my children's work and add lessons they love, but I can monitor their activity in real-time without standing over their shoulder."
Lilah Hans
WA, Australia