Aligned to your curriculum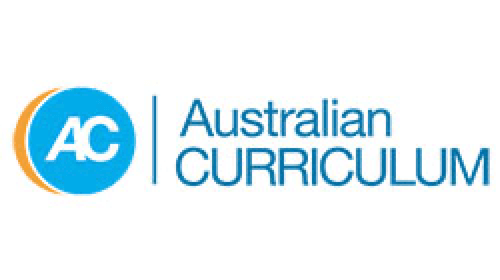 EP has 500+ pre-built diagnostic assessments and 35,000+ lessons aligned to various curriculums. Help your students overcome barriers in any subject and fuel success with our automatically marked revision material. Use our tests to identify knowledge gaps and work through practice content all whilst following a targeted curriculum.
A full suite of subjects for Years 5-12
Choose from over 35,000+ curriculum aligned lessons built to provide the perfect mix learning, enjoyment and engagement.
Math
Master every aspect of Maths with EP's curriculum aligned content. Choose from pre-built and interactive lessons, assessments or worksheets all designed to keep your child engaged.
Science
Cover all strands of Science with fun and interactive lessons. Built-in videos and gamified content makes science on EP a lesson to look forward to.
English
A complete library of levelled English content to help build literacy, communication and critical thinking through fun tasks and activities.
Humanities
Interested in adding some electives to your child's studies? EP has a range of History, Geography, Civics and Citizenships, Health and Digital Technologies content to choose from.
Languages
A complete online language learning platform providing lessons to practise the key skills of language learning: listening, reading, writing, speaking, grammar and vocabulary.
Partnered with the Australian Tutoring Association
We actively work with organisations around the world to help support our users.
We're partnered with the Australian Tutoring Association to help make access to our software easier for all tutors.
Simple, transparent pricing
Access to all subjects for Years 5–12
Diagnostic Testing Functionality
24/7 support if you have questions
Perfect for Remote or In Person Tutoring
35,000+ Curriculum aligned lessons
Revision, Naplan and Final Exam Resources
Access to all subjects for Years 5–12
Diagnostic Testing Functionality
24/7 support if you have questions
Perfect for Remote or In Person Tutoring
35,000+ Curriculum aligned lessons
Revision, Naplan and Final Exam Resources
Access to all subjects for Years 5–12
Diagnostic Testing Functionality
24/7 support if you have questions
Perfect for Remote or In Person Tutoring
35,000+ Curriculum aligned lessons
Revision, Naplan and Final Exam Resources
Access to all subjects for Years 5–12
Diagnostic Testing Functionality
24/7 support if you have questions
Perfect for Remote or In Person Tutoring
35,000+ Curriculum aligned lessons
Revision, Naplan and Final Exam Resources
Feedback from parents using EP
"EP is a fantastic tool for identifying particular learning areas that students need more help with."
Celia Kemeny
Amity College, Sydney
"Education Perfect is a great tool for my students to consolidate what they learn in class."
Bianca D'Souza
Caroline Chisholm Catholic College, Braybrook